In 1987, 24-year old Duane Cassis started Carpet Plus in a storage unit in Charlottesville. He had worked for a flooring supply store for just one year when he decided to go out on his own and provide flooring for the property management industry. 30 years later, Duane and his wife Cindy have grown Carpet Plus to be the area's premier retail flooring store. Here's a look at some major milestones from the last 30 years: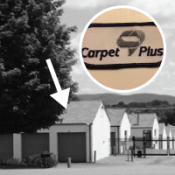 1987
Duane starts Carpet Plus in a storage unit on Berkmar Drive in Charlottesville. The original logo was designed by his dad's colleague.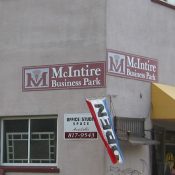 1997
Carpet Plus moves to the McIntire Business Park, where they stay for 20 years.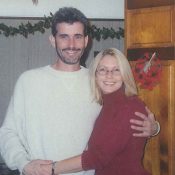 1998
Cindy Adams joins the Carpet Plus team as office manager. Cindy and Duane wed in December of 1999.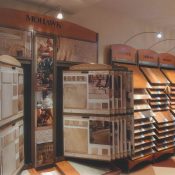 2005
Carpet Plus becomes a retail operation and converts much of their warehouse space to a showroom.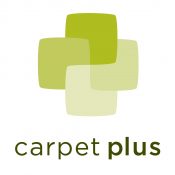 2008
Looking to freshen things up, Carpet Plus undergoes a complete rebranding, implementing the green "tile" logo that we have all come to know and love!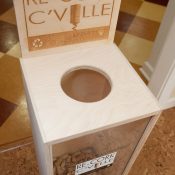 2009
Carpet Plus launches Re-Cork C'Ville, a local cork recycling company that as of November 2016 has collected and recycled over 1,695,000 corks!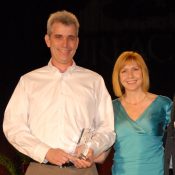 2010
Carpet Plus wins the prestigious Gold Standard Retailer award from the World Floor Covering Association, given to only one retailer nationally each year. Cindy and Duane travel to Las Vegas to accept the award.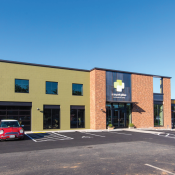 2017
Carpet Plus moves into their brand new building on Preston Avenue in Charlottesville.
What a wonderful 30 years we have had in this amazing community of Charlottesville! We can't wait to see what the future holds for us!