Go beyond mere floorcovering.
Carpet is a great way to add warmth and color to any room. From formal to casual, you can create the mood you want. That's one reason why carpet is the most popular choice of floor coverings. It's also economical, and installation costs are generally less than hard-surface products.
We offer an enormous selection of carpet for you to choose from. Visit our showroom just minutes from downtown Charlottesville to browse the vast array of colors and textures on display. Our expert sales associates can help you determine the best option for whatever room conditions and budget you're working with.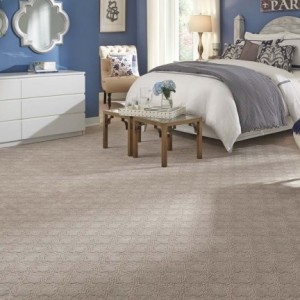 Commercial Carpet Brands We Carry
Stair Runners
Though hardwood stairs can be beautiful, installing a stair runner certainly has its advantages. Mainly, it provides safety from slipping (especially important for kids, pets and the elderly) by providing cushion and traction. A stair runner also protects the hardwood on your stairs, helps with noise reduction, and offers an opportunity to add a fun design element to your home.
We can create and install a custom stair runner for you from any carpet that we offer in our store. Read our Guide to Stair Runners for more tips on selecting the perfect stair runner for your home.