Waterproof • Kid-Proof • Pet-Proof • Worry Free
Discover Hydrostep, a carefully selected collection of multi-layer waterproof flooring. Thanks to their multi-layer core structure made from materials such as wood, bamboo dust, PVC and limestone, multilayer floors (MLF) are 100% waterproof. They are ideal for all areas of the home, including kitchens, bathrooms, basements, laundry rooms, and other moisture-prone areas. The combination of cleanability and the high level of scratch and impact resistance found in MLF products make them a very sound choice for families with pets, including large dogs. And, more durable than traditional vinyl, MLF products are better at resisting dents and impact damage, making them a great choice for areas with heavy foot traffic like busy homes and commercial spaces.
With products including both stone and wood visuals, our display of over 100 patterns is sure to have the perfect style for your home or commercial space.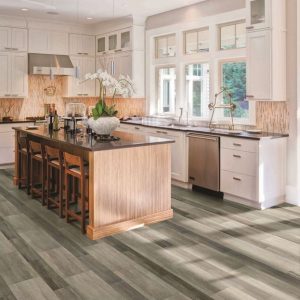 All of our HydrostepX patterns feature qualities that make them a step above your average floor. These qualities can include multi-width planks, realistic in-register embossing, beveled edges and more. Keep any eye out for the "X" while browsing our Hydrostep display!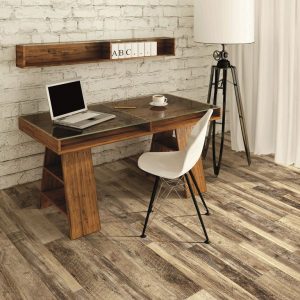 HYDROSTEP X
HYDROSTEP
HYDROSTEP 1